Feel better in your body and feel confident, strong and proud of yourself.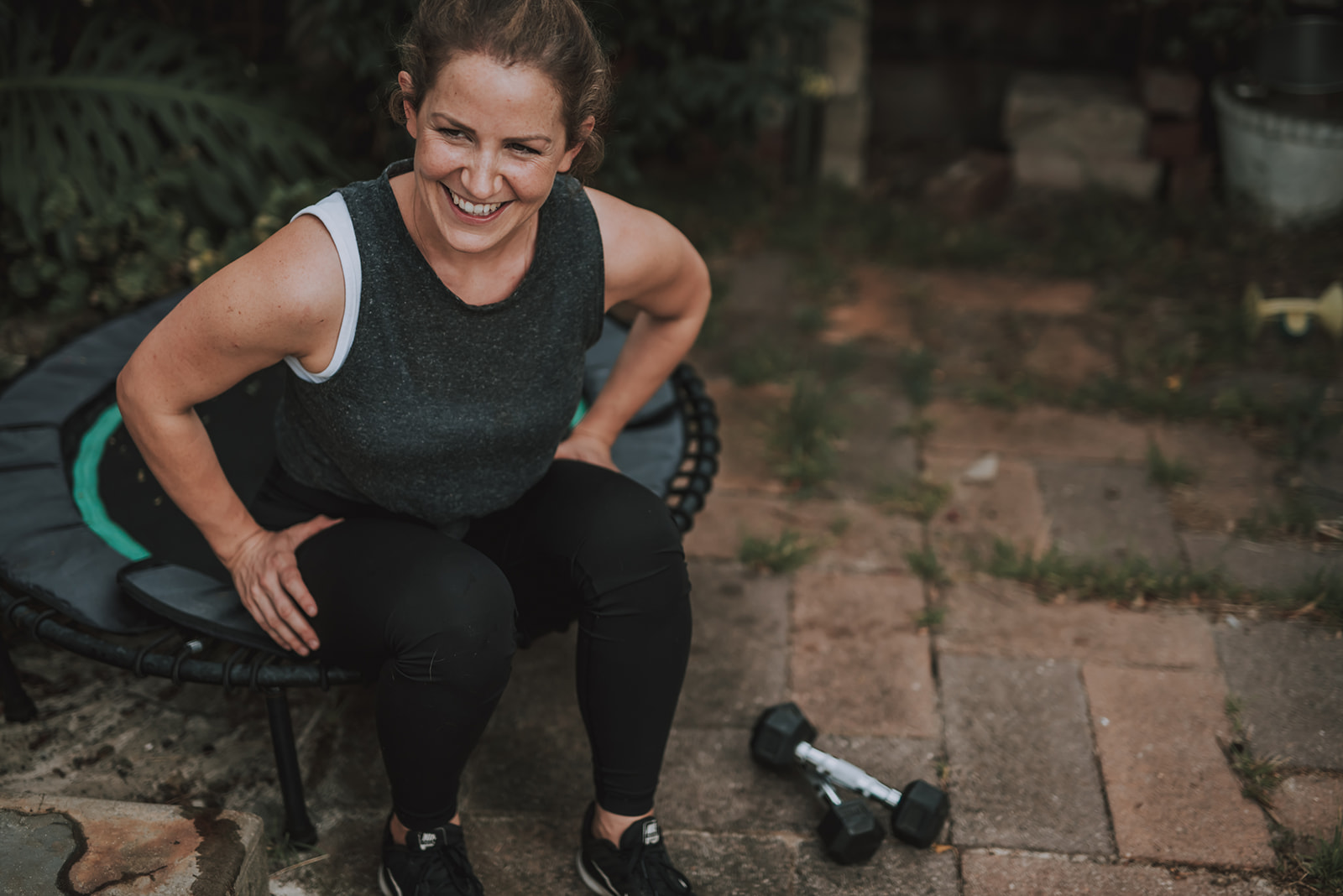 Imagine not having to worry about what you "Should" be eating. Imagine letting go of guilt, obsession and insecurity.
I see you.
You feel frustrated and desperate.
You have tried e-v-e-r-y-t-h-i-n-g over the years and feel frustrated and desperate.

You are sick of fitness "influencers" who aren't relatable.

You dread seeing photos of yourself and are sick of being the "chubby friend"

Scared of being the "fat" wife of the fit guy.
You are so tired of feeling self conscious and uncomfortable in your clothes.

Maybe you have even started feeling a little depressed and disconnected?
But you want to feel vibrant.
And strong, fit and energetic!

And know how good if feels when you are.
You want to eat well without counting calories or being obsessive.

You want to look and feel toned, sexy, strong and radiant both inside and out.

You want to be a good role model to your kids.

Less frumpy, mumsy and more fun-mum!

You want to feel sexy and free in your body,

Want to feel like you are living your life, not just going through the motions.

I get it!
As a kid and teenager, I was always the "chubby one."
First people said it was 'puppy fat' then i was 'big boned' and then it had become my identity.

The comments people made about my body stayed with me for years. I never told anyone but they played over and over in my head often.

I would lose weight with obsessive exercise or unhealthy habits and then put it back on again whenever I got too "comfortable" or was just enjoying life.

I thought the only way to keep my body looking good meant being obsessed with food and exercise.

I was fit and 'healthy' because i thought that is what i had to do to have a body i liked. But even at my "ideal weight" I never actually liked my body. I still didn't like my body!

This is when i realised that that no matter what weight or jean size, i would never really FEEL good unless I learnt to truly like myself and appreciate my body!
So i did a lot of learning and a lot of work on getting my head into a place that my body wanted to follow.

I spent thousands of dollars on books, courses, counsellors.

Because I knew that the change had to start with my mindset.
And it worked. Not fast, but actually more quickly than i expected!

And I found myself being kinder to myself, feeling better in my body and working out and actually enjoying it.

Eating healthily while enjoying treats, not obsessed just feeling in control and good around food, wine, exercise, not exercising and my body in general.

Was it work to get there? Yes!
But was it worth it? 1000 x YES!


AND I WANT YOU TO FEEL THAT FREEDOM TOO!
The Love Yourself Fit group Coaching Program is for busy women and mums who cannot waste another year feeling dissatisfied with their body and being scared of bathers!

Who want to really step into their life rather than just plodding along.

Who know deep down that the old "eat less - workout more" mindset is not sustainable.

Who are willing to do the work to learn and grow.

Willing to notice their thoughts, feel their feelings and be uncomfortable sometimes.

Women who are ready and excited for change!
DOWNLOAD MY FREE POSITIVE WEIGH LOSS COURSE & GET ON THE WAITLIST
WHAT YOU WILL GET:
Full access to the Love Yourself Fit membership hub with:
Monthly Live coaching calls.

Weekly Q & As

The LYF 90 Day Plan worksheet and workshop.

Nutrition re-education video series to empower you around healthy eating

Guided Meditations to calm your stress hormones

Monthly expert workshops

And so much more!

PLUS, you can bundle it with She Moves Membership giving you access to 3 x live (and recorded) workouts within the private She Moves Crew Facebook group.

All you need for workouts is a mat and phone or computer. We use body weight and you can add dumbbells if/when you build up to it!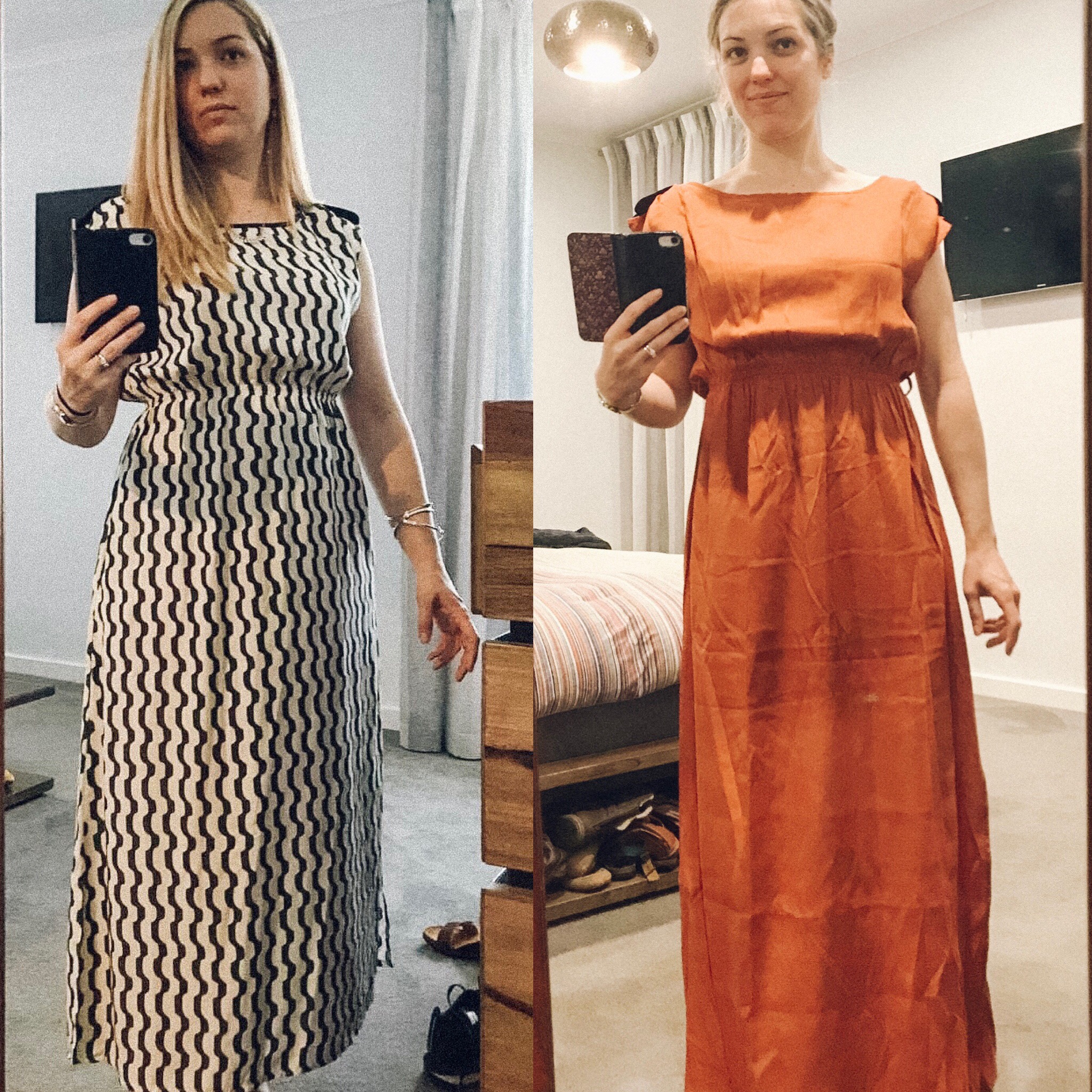 THEN "I think after three kids I'd resigned myself to never feeling good about my body. Everything just felt too hard, like it was out of reach for me. I've never seen myself as someone who could be fit. I've wanted to be that person, but the 'how' overwhelmed me."

NOW:
I feel so much better now. I feel like a better person. My body is changing, getting stronger. I've lost weight, toned, clothes sit better on me. For the first time in my life I feel like I can be fit. I've found a program that is manageable even with three small kids and a million other things going on.
- KIM
"I have now lost 8kg since the start of LYF. No restriction or calorie counting, just plants on my plate and making choices."
Delaney.
THIS ISN'T FOR YOU..
✔️ If you want a a diet, strict meal plan or rules.
✔️ You are looking for a course with no accountability. This is a monthly membership.
✔️You expect 1-on-1 private coaching. This is a group experience.
✔️ You are not open to learning about yourself. This required a growth mindset
✔️ You're after a quick fix
✔️ You don't like the truth.
✔️ You are not willing to change your mindset.
THIS IS FOR YOU...
✔️ If you cannot waste another year feeling dissatisfied with your body and being scared of bathers.
✔️ You want ongoing training and support. Not a 'challenge' that ends.
✔️ You're looking for a sisterhood of women.
✔️ You are motivated by being apart of something.
✔️ You can handle real talk and truth bombs.
✔️ You are willing to let go of your negative self talk, to judge yourself and others less.

✔️You understand that getting uncomfortable is part of growth.

✔️You are ready and excited for change!